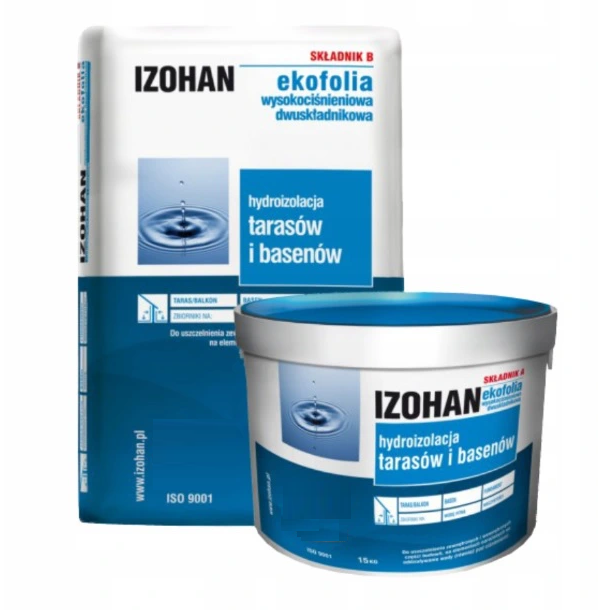 Description

two-component flexible waterproofing, CM, O

Consumption

ok. 1.5 kg/m2 /mm

Temperature of use

od 8°C do 30°C

In compliance with

3-4 h

In compliance with

PN-EN 14891

Available packages

Small kit: 9 kg + 15 kg, Big kit: 15 kg + 25 kg
Usage
Sealing buildings of any height, in old and contemporary construction indoors and outdoors; waterproofing terraces and balconies; sealing external basement walls and foundations subject to shrinkage cracks; sealing: swimming pools, slurry tanks, waste water tanks, utility and drinking water tanks, refuse dumps, car washes.
Properties
Limits the concrete carbonization process; enables water evaporation from damp constructions; resistant to aggressive chemical solutions; solvent-free; highly elastic; cracks bridging; resistant to UV rays; resistant to petrol and oils; for indoor and outdoor use.
Composition
water dispersion of plastics, modified cement mix
Produkty z grupy: Mineral-polymer products

Realizujemy projekt finansowany z budżetu Państwa oraz ze środków Unii Europejskiej z Europejskiego Funduszu Rozwoju Regionalnego. Program Operacyjny - Innowacyjna Gospodarka, lata 2007 - 2013. Działanie 1.4-4.1. Nazwa Beneficjenta: IZOHAN sp. z o.o.